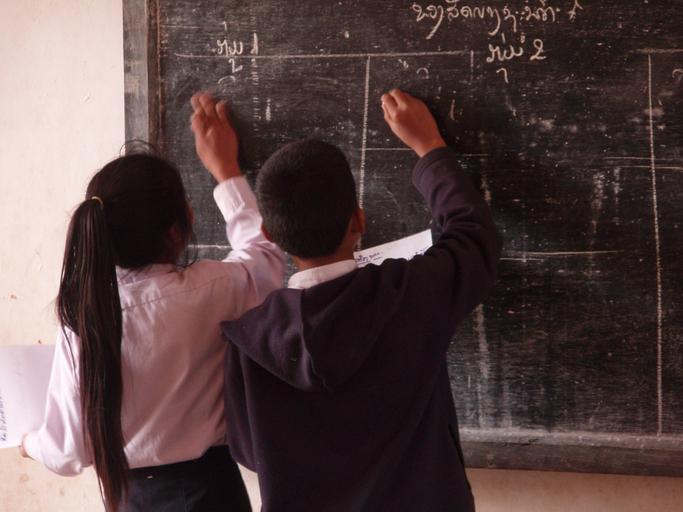 Learning has become like swallowing a bitter pill these days to our students in the present social media milieu. The lecture classes become very much boring for them as there is no fun and joy in learning, and lecturing lost its essence. The "Joy of Learning" is lost in the thin air as the academic ambience is lost its conduciveness. As Joy of Learning for students, "Enjoying the Teaching" is also lost for the teachers.
The present-day parents, mostly educated, unlike the previous generations, are too ambitious in developing their children. They - in most cases - want their children to achieve their (parents') unachieved goals without really knowing the inner longings or interests of their children. Some parents want their children to clear NEET / JEE and are ready to spend any amount of money on achieving this, as it is a life-changing activity, without knowing the reality that their children are not at all interested either in Medicine or Engineering. The dutiful children undergo the training meekly and miserably fail and land in a situation which makes them to blame each other.
Teachers are, now, involved in developing our children into an information base. The information base keeps on storing the information and gets updated periodically. It has a mechanised way of storing the information and reproduces as and when required in the formats needed. The information base does not do anything with the deluge of information it has; more precisely it does not understand and apply. In a very similar way, we also tend to produce our children to store the information in a mechanised way to reproduce it in the appropriated formats needed as per the exams they undertake. They don't understand about the information and ultimately don't apply the knowledge (?) gained on that information in the situations warrant them to apply.
When things are done in such a way in an academic ambience, the students become more fearful about memorizing the subjects as they grow since the volumes to be memorized keep on increasing. On such circumstances only they feel like learning as swallowing a bitter pill. It can be taken for a few days if at all, not all the time. When both, the teachers and students, are under in troubled waters, surely the sailing won't be pleasurable. The solution is to make students feel joyful in learning and also making our teachers enjoy teaching.
The student should be taught that they learn for learning sake, not for the marks alone. Understanding the subject/ concept / theorem is imperative to learn, and in turn, it will surely fetch marks too. The teaching should be substantiated by Experiments, Laboratory classes and small projects. Quizzes, debates, discussions should also be part of the teaching-learning process. The academic atmosphere should be very much likeable, and a student should love to attend classes. To improve creative activities like storytelling / writing should be conducted. Games suitably designed and executed involving the learners will make them understand the concepts clearly. One of professor once said in my class that he has come to teach us to get some fun – intellectual fun".
The present scenario of teachers and teaching not as healthy as it ought to be. They have become necessary evils as Sundar Sarukkai points out in his article - A modern story of Ekalavya - in the Hindu dated 21.2.19. There are a lot of barriers and hindrances, preventing them become good teachers due to the existing academic ambiences in our institutions. This is mainly because they are expected to develop our students as programmed machines to reproduce the programmed information in the required formats. They are compelled to produce 100% results. They work for the ambitions of the management and parents to make them to get pass with high grades / marks. A teacher is paid approximately, say, Rs. 500 per lecture hour. What is the profit, the management gets out of this money spent, is normally what considered, when we assess a teacher's performance by the management. On the other hand, a good lecture can inspire and change a student's (at least one) life. The qualitative impact on the mind of the student by a teacher's lecture, an intangible quantity, can never be compensated by any amount of remuneration / honorarium.
Lecturing is really a creative process like composing music or writing a poem. In order to be creative, they should be independent with respect to the things pertinent to lecturing. Teaching, a profession, needs more creativity and demand a lot of skills (soft) like communication, leadership, interpersonal skills, apart from having thorough knowledge in the respective subjects (hard skill). He should embody himself as a stage artist while teaching, throwing completely away all his worries, problems, etc. and enact teaching with all his talents and skills to make the subject understood by the students. He should crack jokes now and then, and the class should have fun too. He can give examples, stories and analogies and all such things primarily aimed at making the students understand, what is being taught. In brief, the teacher has to feel enjoying the teaching. In one faculty development program (FDP) - I want to conduct - the theme of the program should be "Love the Teaching and enjoy it always". These qualities can easily be acquired by the teachers by motivation and giving them independence to some degree. The bringing up of a Joyful ambience for learning is much dependent on how the teachers enjoy teaching.
- M. Joseph
---
You can send your articles to This email address is being protected from spambots. You need JavaScript enabled to view it.
---